Residential & Commercial
Electrical Services
Residential & Commercial
Electrical Services
Master Electricians with 30+ Years of Experience
Welcome to Hoco Power, your trusted electrical expert in Perry, Warner Robins, Macon, and the surrounding areas. With over 30 years of experience, we take pride in being your go-to electrician for all your residential and commercial needs. Our locally owned and operated family business is dedicated to providing top-notch services. When you partner with Hoco Power, you can be confident that you're choosing a team of skilled electricians who will deliver quality workmanship and outstanding customer service. When it comes to your electrical needs, don't settle for anything less than the best.
Proudly Serving Central Georgia
Hoco Power Offers a No-Obligation Estimate
At Hoco Power, we understand that electrical emergencies can occur at any time, disrupting your daily routine and causing inconvenience. That's why we offer comprehensive 24/7 residential and commercial solutions to address issues promptly and efficiently. Whether you're experiencing tripping breakers, blown fuses, or any other electrical problem, our experienced team is here to help.
When an electrical emergency strikes, you can count on our skilled electricians to respond quickly and professionally. We are well-equipped with the latest tools and knowledge to handle a wide range of electrical issues, from minor repairs to more complex troubleshooting tasks. No matter the scale of the problem, we're dedicated to delivering reliable and effective solutions to restore your electrical system to proper working condition.
At Hoco Power, we take immense pride in offering top-notch electrical installation services that guarantee the safety and functionality of your electrical systems. When you entrust us with your electrical installations, you can rest assured that your hardware will be installed correctly, ensuring optimal performance and longevity.
Our skilled electricians are well-equipped to handle a wide range of electrical installation tasks, from simple light installations to complex wiring projects. No matter the size or complexity of the job, we approach each task with the same level of dedication and precision, ensuring that everything is done to the highest standards.
Request a No-Obligation Estimate
Are you tired of dealing with chronic power outages and facing sudden spikes in your energy bills? It could be time for a panel upgrade for your home. Don't worry; the experts at Hoco Power are here to help. Talk to our licensed and certified electricians about your concerns, and we'll handle your panel upgrade with precision and expertise. We also offer panel rewiring services for a comprehensive electrical overhaul.
With Hoco Power, you can expect a modern and energy-efficient panel upgrade completed in under 10 hours. Our efficient service ensures minimal disruption to your daily activities, allowing you to enjoy a seamless transition to a more reliable electrical system.
At Hoco Power, we go above and beyond to ensure the safety and efficiency of your electrical systems. We offer comprehensive electrical inspections for local home inspectors, homeowners, and business owners. Our team of skilled electricians is well-versed in assessing electrical systems to identify any potential hazards or areas that may need attention.
When you choose Hoco Power for an electrical inspection, you can trust that we leave no stone unturned. We meticulously examine your electrical setup, checking for any signs of wear, damage, or outdated components. Our goal is to provide you with a detailed assessment of your system's condition, offering valuable insights and recommendations for improvements.
Request a No-Obligation Estimate
Create a brighter and more inviting atmosphere for your property with professional lighting installation services from Hoco Power. Whether you're a homeowner or a business owner, we understand the importance of well-lit spaces that exude warmth and vibrancy. Don't let your property appear dark and uninviting; let our skilled electricians work their magic.
From indoor lighting to outdoor landscape lighting, we offer a comprehensive range of lighting installation services to suit your specific needs and preferences. Our team is well-versed in handling all aspects of the process, from the initial wiring to the final installation, ensuring a seamless and efficient experience.
Outdoor lighting goes beyond aesthetics; it can significantly enhance the functionality and allure of your outdoor living spaces while adding value to your property. Investing in landscape lighting can yield substantial returns, making it a wise choice for homeowners seeking to create a stunning and valuable outdoor environment.
To bring your landscape dreams to life, it's crucial to have the lighting installed by a licensed and experienced electrician. With the resources you invest in your landscaping, ensuring proper installation is essential to maximize its potential and longevity. Our skilled electricians have the expertise to strategically place and wire the lights, enhancing the overall effect and ensuring a seamless and reliable lighting system.
Request a No-Obligation Estimate
At Hoco Power, we take pride in offering a comprehensive range of green energy installation services designed to meet your specific needs and preferences. Whether you're seeking indoor/outdoor lighting or EV charging station installation, we are committed to delivering top-notch service that brings your green energy vision to life.
Our team of skilled electricians is well-versed in handling all aspects of the installation process, ensuring a seamless and efficient experience from start to finish. We begin with meticulous planning, assessing your requirements and offering tailored solutions to optimize the lighting layout for optimal functionality and aesthetics.
Don't be left in the dark during power outages; weather the storm with a powerful generator by your side. At Hoco Power, we understand the importance of having a reliable backup plan to keep your home or office functioning smoothly when the grid fails. That's why we offer top-notch generator installation services to provide you with peace of mind during unforeseen power interruptions.
When disaster strikes and your power is out, a generator can be a lifesaver. With our generator installation services, you can trust that you'll have a dependable power source to keep essential appliances and systems running, ensuring the safety and comfort of your family or employees.
Request an Appointment Online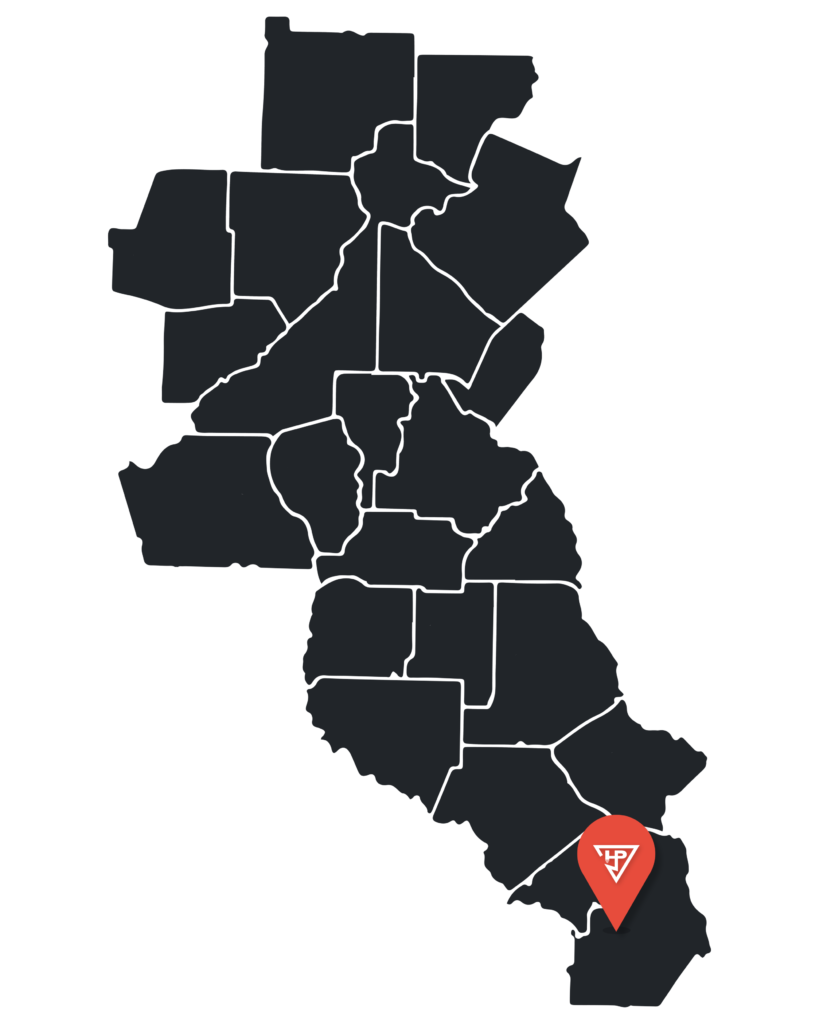 Proudly Serving Central Georgia
Based out of Perry, Georgia, Hoco Power serves a larger service area between Perry and Atlanta.
Experience truly matters when it comes to electrical work, and that's precisely what sets us apart. When you hire professionals from Hoco Power, you can rest assured that your electrical needs are in the hands of skilled and knowledgeable experts. We bring years of experience to every project, ensuring that the work is done efficiently, safely, and up to code.
No job is too big or too small for us to handle. If you're looking for a no-obligation estimate for residential or commercial electrical services, don't hesitate to contact us today. We're more than happy to discuss your electrical needs, offer recommendations, and provide a transparent estimate that aligns with your budget and timeline.